Trans-Siberian Trip 1999
Summer of 1999, I went on a trip around the world. Here are a few pictures from the Trans-Siberian portion of the journey.

The Great Wall of China, as seen out the window of a speeding train.


Through the rolling hills of Southern Mongolia


Me and a friend in Ulaan Baatar


Polishing up the old communist monuments.


Uh, what happened to the rest of the train?


Home sweet home on Lake Baikal


Sunset in Siberia


I didn't know BCG had an office here in the Urals!


Buying lunch from babushkas on the platform.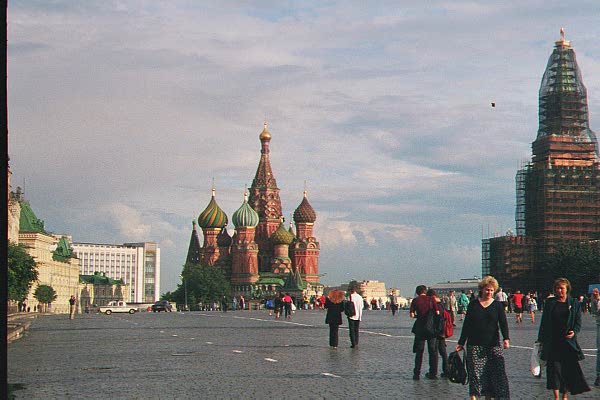 And finally... Moscow!

Yes, those are South Park matroshka dolls.

Flying home, somewhere over Greenland.

Last updated September 26, 1999