Hong Kong & China 2001/2002

Flying to Hong Kong over Alaska

Visible from space? I can barely see the Great Wall from 40,000 ft!

Big Buddha at sunset

Cruising down the Li River

Budget river cruise

Calm water

Water level was a little low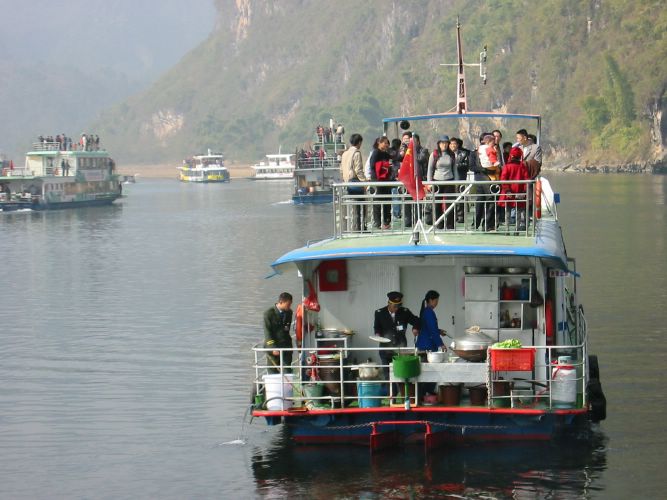 Preparing lunch for the tourists

Flag waving on the river

Caverns in Guilin

Pay a few yuan, get your picture taken with a tiger.

Elephant Trunk Hill, Guilin China

Nap time in Guilin

Commuting to work

Switching the escalators from downhill to uphill operation

Not much space for trees to grow in Hong Kong

Small glimpse of sky through the highrises.

St. Paul church, Macau.

What's the Stratosphere doing here in Macao?

Let's all work together to eliminate rats

View from the hotel

Hong Kong skyline


Last updated May 14, 2002